Committee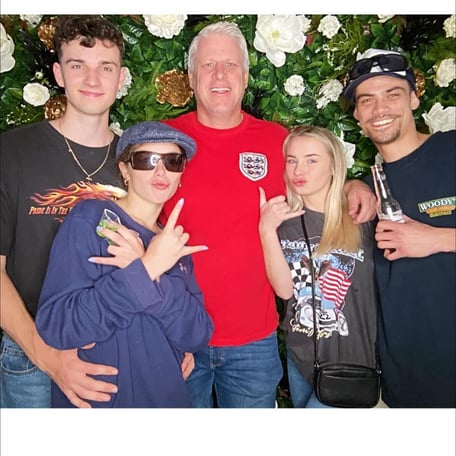 Conan McKinstry
Club President since Nov 2020 Committee Member since Nov 2018.
My association with Waitemata FC started in on leaving school in 1993. I followed a few mates down to the club for pre season training and the club was an immediate fit. Little did i know I would still be here 30 years later and I would have the privilege of being Club president.
The club really is my 'happy place'. Its been the place where I can reconnect with old friends, make new friends, watch my kids (Casey, Aneka and Kieran) both play and grow up, and still be playing (playing is a very loose term) with some of the same lads that I began my Waitemata days with 30 years later.
In my 30 years I've had the privilege of playing 150 first team games, captaining and coaching the first team, coaching the Reserves, Woman, Social Grades, Youth and Juniors. Its been through coaching first and foremost that I have been able to give back to the club as much as I can for everything it has done for me.
I joined the committee in 2018 and became President in 2020. My goal while I'm here is to create the best club we can, where members can be proud to be part of the Waitemata family. I want people to create their own 'happy place' at Waitemata, whether is through playing or supporting. To that point, if there if there is anything the committee can do to help with that in any way please feel free to let me know!!!
Outside of football (which takes up a lot of my time!!!), the rest of my time is spent with friends and family and my new second love..... Golf!!!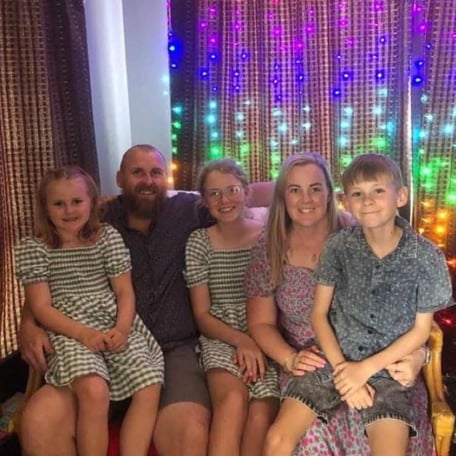 Paul Wezenbeek
Club Secretary since Nov 2022. Committee Member since Nov 2020
I am a born and bred Westie who has been a part of Waitemata since 1989 when I started playing as a 6-year-old. Fell in love with the club and continued playing every season, working my way up to Senior Men's Reserve team in 2001, and then into the 1st team until 2009, even having the privilege of captaining the squad for a few seasons.
I also coached some 9/10-year-olds for 2 seasons during this time which I really enjoyed. I played no football from 2012-2021 when I was selected to play for the Mighty "Over 35's Red" team and have had 2 fun years playing alongside a great bunch of men.
My Dad, Nick, is a Life Member of the club, as well as former Club President, all 3 of my kids (Ruby, Brax and Madi) have played for Waitemata, (2 of them still currently play in teams I help coach) and my wife (Nikki) and myself both had our 21st celebrations in the clubrooms, along with many other "celebrations" held here over the years that have left me with so many fun, happy memories, and I have met many amazing people over the years.
I want to use my time on the committee to try and freshen up the clubrooms and make it a more open, welcoming place for all members to enjoy and create their own lifelong memories and friendships, on top of enjoying playing soccer! I'm excited to see what the future holds for Waitemata FC.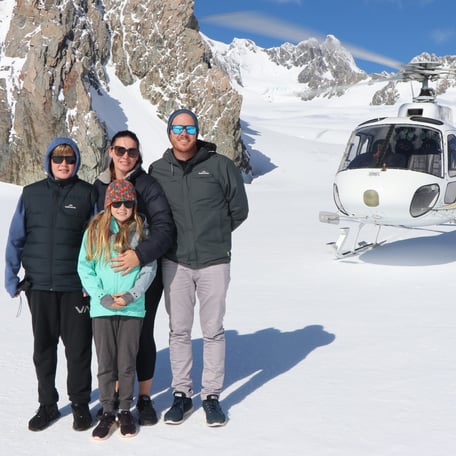 Chris Somers
Born and bred in West Auckland, I grew up in Massy and now reside in Glendene with my Wife Lara, and our children Cooper and Ayla, along with a black Labrador named Roxy.
I've been a part of the Waitemata club since 2013 and became an official member in 2017. I've been a Committee member since November 2021.
My son Cooper first started playing football for Waitemata FC when he was 4 y/o and he hasn't left, Cooper is now 14 and playing youth football for the club. I took the plunge in 2017-2018 to play for the Waitemata Red O35 team when the now club President, Conan was coaching Coopers 9th grade team, he convinced me to "have a crack" and I haven't turned back, good or bad!
Over the years I have been involved with general activities around the club, just helping out where I can, including assistant coaching and more recently head coaching my sons team.
My personal interests are anything to do with the outdoors but more specifically boating, fishing and just hanging out with my family when time allows. The main reason I joined the committee was to just help out. No specific skill set involved but a genuine interest to see the club be the best it can be.
Stuart Gamble
Committee Member since April 2021
I have lived in West Auckland my whole life and have been involved with football since I started playing at the age of 5 (no need to say how long ago that was). I still play the occasional game of summer football, but am otherwise now retired.
While having played for a number of teams and clubs over the years I have now settled at my new home with Waitemata FC. Over the years I have been involved with numerous committees, as well as refereeing and coaching a few junior teams along the way.
I still live in West Auckland with my wife Anita, and our two fur babies, Soxx and Ozzi the cats. While also enjoying my passions of all things sport and I now have the privilege of coaching the Women's team at the club, and hopefully imparting some of the years of experience and knowledge to the ladies.
While on the committee I hope to be able to make Waitemata FC the best club it can be, and be the place our members go to create lifelong friendships.